WHAT'S NEW
Share your priorities for the future of Kern!
Directions to 2050 is a regional plan to achieve long-term quality of life through transportation, land use, air quality, and energy efficiency goals. Visit our website at www.directionsto2050.com. for more information and upcoming workshop dates.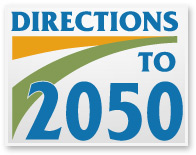 ---
Making Downtown Bakersfield
The City of Bakersfield, in partnership with and funding from the California High-Speed Rail Authority, has begun the process to develop a High-Speed Rail Station Area Plan for Downtown Bakersfield. Information on the Plan can be found here.
There are currently no emergency alerts at this time.
NEW
Kern's new 511 website is Live!
The new telephone
service is now available by dialling 511 from any landline or cellular phone.
Please follow our progress and submit your comments here.